いろいろな洋楽バンド(たまに日本のバンドも)をPVつきで紹介してます。エモ系、パンク系が多めです。
×
[PR]上記の広告は3ヶ月以上新規記事投稿のないブログに表示されています。新しい記事を書く事で広告が消えます。
ZOLOF THE ROCK & ROLL DESTROYER
のセカンド兼日本デビュー盤。
略して
ZOLOF
はペンシルヴァニア州フィラデルフィア出身のパワーポップバンド。
キュートなジャケットにひかれて、思わずジャケ買いしてしまったアルバム。CDを聴いてみるとジャケット同様にキュートな曲が♪ 1曲目"mean old coot"のでだしの"ワン・ツー・スリー・チョップ"で早くもノックアウト! そんなZOLOFの魅力はなんといっても、ピコピコムーグ音と共に奏でられるパワーポップ全開なメロディとヴォーカルレイチェルのキュートヴォイス。そして、めっちゃ楽しい曲ばかり!聴いてるとすっごい楽しい気分になって、元気がでてくるアルバムです。日本盤ボートラの11曲目"argh...i'm a pirate"には 元
THE STARTING LINE
のケニーがバッキングヴォーカルとして参加してます。(ちなみに、日本盤はIN-n-OUT RECORDSより発売) パワーポップ大好きな人、ピコピコ系大好きな人、要チェックです!(右のmini podにもZOLOFの曲が何曲か入ってます)
今いちばん好きなバンド(曲も大好きなんですが、ファン思いのレイチェルの姿に感動)で、来日してもらえるように日本のファンを増やそうと頑張っています。曲が気に入った人は、ぜひぜひMySpaceからメッセージを送ってあげて下さい!!!
以前、レイチェルに日本のファンに一言メッセージをとお願いしたところ、こんなメッセージを頂きました。
"Our Japanese fans are amazing! They are so supportive & loyal. We can't wait until we get to party with you!!"
めっちゃいい人だ~(涙)
LINKS
Zolof the Rock and Roll Destroyer (2002)
Jalopy Go Far (2003)
The Popsicle EP (2004)
Unicorns, Demos, B-Sides, And Rainbows (2005)
Duet All Night Long-Split with REEL BIG FISH (2007)
Schematics (2007)
JALOPY GO FAR

[0回]
PR
今月のお気に入りPV
月がわりで、私のお気に入りのPVを5本ずつ紹介
A DAY TO REMEMBER "All I Want"

GOB "Give Up The Grudge""

HIT THE LIGHTS "Gravity"

RISE AGAINST "Give It All"

WE CAME AS ROMANS "Fade Away"


プロフィール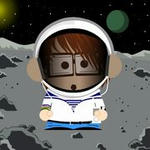 HP:
自己紹介:
パンク系、エモ系のバンドが大好きです♪
暇さえあれば、MySpaceやpurevolumeで新たなバンドを探してます(笑)
リンクフリーなのでお気軽にリンクを貼って下さい
最新コメント
[03/10 HIRO]
[02/13 zero]
[02/08 sho]
[04/25 sho]
[04/25 zero]
[04/25 sho]
[04/20 zero]
[04/19 sho]
[04/18 zero]
[04/17 sho]
最新トラックバック
(12/16)
(09/06)
(08/05)
(07/04)
(03/26)
(03/11)
(12/31)