いろいろな洋楽バンド(たまに日本のバンドも)をPVつきで紹介してます。エモ系、パンク系が多めです。
×
[PR]上記の広告は3ヶ月以上新規記事投稿のないブログに表示されています。新しい記事を書く事で広告が消えます。
PUNCHLINE
のニューアルバム(5枚目)
ギター/ヴォーカルがグレッグからジョンにかわったこのアルバム、1曲目からPUNCHLINE節が炸裂! その上、今回はキーボードやピアノをフィーチャーした新しい試みの曲もあり、いろいろな新PUNCHLINE節も楽しめます。5曲目"Somewhere in the Dark"は
THE HUSH SOUND
っぽく(で、この曲には元
THE STEREO
,
LET GO
のジェイミーがバッキング・ヴォーカルとして参加)7曲目"How Does This Happen?"ではウニョウニョ系のパワポっぽく、8曲目"Get Off My Train!"はニュー・ウェイブっぽく、11曲目"The Other Piano Man"はピアノエモなサウンドに。前作同様、素敵な曲がぎっしりつまったヘヴィロテ確実のアルバムです♪
ちなみに、このアルバムはスティーヴが設立したレーベルMODERN SHORT STORIESよりリリース。
LINKS
How to Get Kicked Out of the Mall (1998)
Punchline (1999)
Major Motion Picture-EP (2001)
The Rewind EP (2002)
Action (2004)
37 Everywhere (2006)
Just Say Yes (2008)
Delightfully Pleased (2010)
So Nice To Meet You-EP (2012)
Just Say Yes

[0回]
PR
今月のお気に入りPV
月がわりで、私のお気に入りのPVを5本ずつ紹介
A DAY TO REMEMBER "All I Want"

GOB "Give Up The Grudge""

HIT THE LIGHTS "Gravity"

RISE AGAINST "Give It All"

WE CAME AS ROMANS "Fade Away"


プロフィール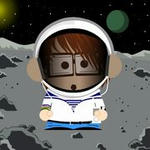 HP:
自己紹介:
パンク系、エモ系のバンドが大好きです♪
暇さえあれば、MySpaceやpurevolumeで新たなバンドを探してます(笑)
リンクフリーなのでお気軽にリンクを貼って下さい
最新コメント
[03/10 HIRO]
[02/13 zero]
[02/08 sho]
[04/25 sho]
[04/25 zero]
[04/25 sho]
[04/20 zero]
[04/19 sho]
[04/18 zero]
[04/17 sho]
最新トラックバック
(12/16)
(09/06)
(08/05)
(07/04)
(03/26)
(03/11)
(12/31)